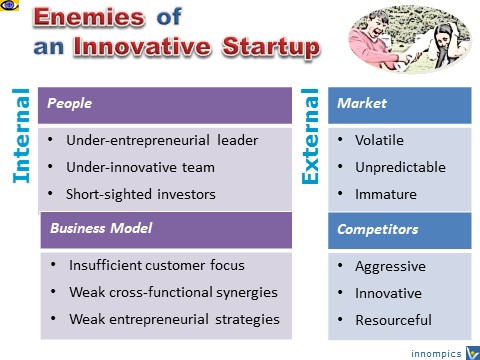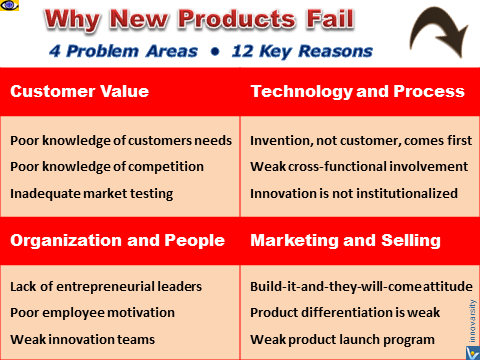 Know Why Most Startup Companies Fail
Inability to create a strong business model and develop winning entrepreneurial strategies.

Over dependence on a single individual, a technology or on a predicted specific event.

Mistaken estimate of market demand for product or service. Inability to create new customer needs, differentiate, market and sell innovative product or services effectively.
Competitors may, erect barriers to market entry, come up with more appealing innovations or marketing campaigns, deliberately exploit your weaknesses to conquer you in the marketplace, or they may just hire away your key innovators.

Strategic partnerships and joint ventures often fail because of poor leadership, cultural differences, different strategies, or decision making practices.
Cash flow problems, failure to understand capital requirements of a growing business.

Unpreparedness to deal with constantly emerging challenges effectively, solve problems creatively, and inability to discover opportunities in problems.