How To

Market

and

Sell Out

an

Innovative Event
Focus on Enthusiasts and Visionaries

Enthusiasts purchase a radically innovative solution before anybody else. Invite them to be a part of a world-changing event . Visionaries follow enthusiasts after they can see an initial list of attendants of an innovative event... More

Pay special attention to influencers: customize your marketing message to their needs, offer them a VIP treatment. Formal influencers, such as CEO, can bring several staff members to your innovative event if they like what you offer to them. Informal influencers can create a buzz about your event and/ or lead an informal group of participants.
Be Differentiated. Many events compete for your prospects time and money. They are your competitors, and you must differentiate competitively from them.

Be Remarkable: Be Seducing:

In addition to describing the benefits of attending, play on people's fear of missing out. Include positive testimonials and cute photos of previous attendees having great time in your marketing materials . If you run a business event, let potential attendees know that their direct or indirect competitors are attending.
Did you miss
the world-changing
1st Innompic Games?

You can still catch the World-Changers' train
as an early adopter!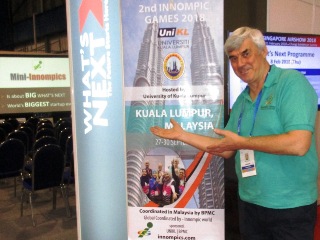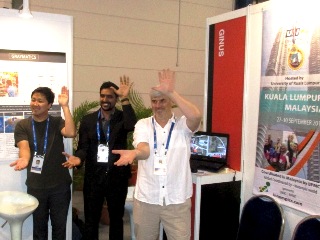 Intuiters are the primary target audience of your marketing campaign. Intuiters are very interested in what's coming next. They look at the big picture and concentrate on possibilities. Give them what they need. Use the power of imagination to inspire your prospects to attend your innovative event.

Feelers are interested in feelings of others. Display third-party endorsements to engage Feelers as well.

Sensors have great respect for facts. To motivate them, provide facts when you emphasize your market leadership.

Thinkers are analytical, precise, and logical. So include some logical arguments in your event marketing campaign too. Show them how many people are attending, and whether any big names are coming.